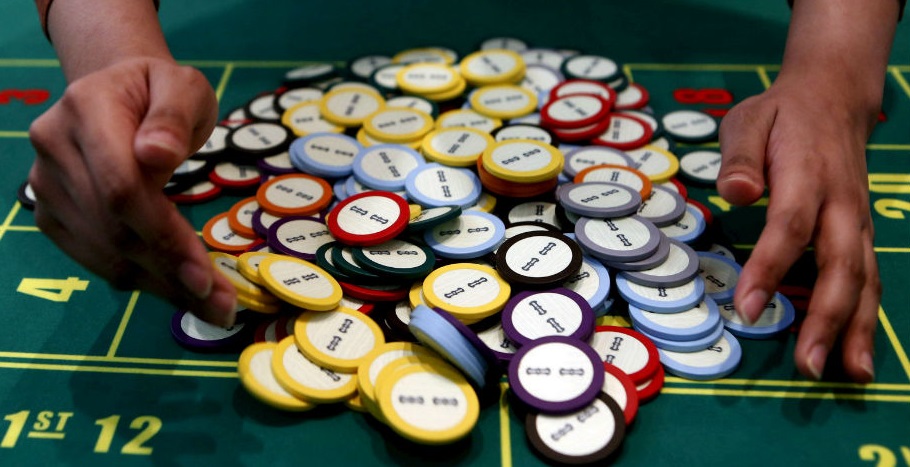 Poker
What your casino chip is made of, and its multiple purposes!

by Manthra Koliyer
Posted on 29 Sep, 2020
What do casino's comprise of? Roulettes, slot machines, poker chips and some jazz, of course!
Casino chips or Casino tokens are small discs used instead of currency in casinos. They are coloured metal, plastic or clay that are compressed tokens of various denominations. They are used primarily in table games and slot machines. Casino tokens are also widely used as play money in casual games. 
History of chips:
The ancestors of modern casino tokens were the counters used to keep score in the card games Ombre and Quadrille. In 1752, French Quadrille sets contained a number of different counters, known as jetons, fiches and mils. Unlike modern poker chips, they were coloured differently only to determine player ownership for purposes of settling payments at the end of the game, with different denominations differentiated by different shapes. 
In the early history of Poker during the 19th century, players used any small valuable object for the purpose of playing. Early poker players sometimes used jagged gold pieces, gold nuggets, gold dust, or coins as well as 'chips' primarily made of ivory, bone, wood, paper, and a composition made from clay.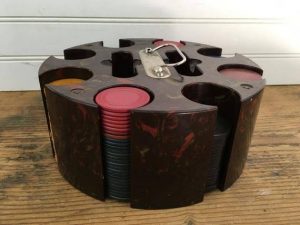 Purpose of chips:
Money is exchanged for tokens in a casino at the gaming tables, or at a cashier station. The tokens are interchangeable with money at the casino. Because of the uniform size, shape, and patterns of stacks of chips, they are easier to tally compared to currency. The uniform weight of the casino's official tokens allows them to weigh great stacks or heaps of chips rather than tally them. It is also believed that consumers gamble more freely with replacement currencies than with cash.
Several casinos and websites sell custom-made sets of chips. For many people, collecting casino chip is a hobby! Every casino is made up of  such quirky and different components! Make sure to check out our article about Casino etiquettes and for more information related to casinos, stay tuned to GutshotMagazine.com

Restore Page
---
---
More News
---
Comments