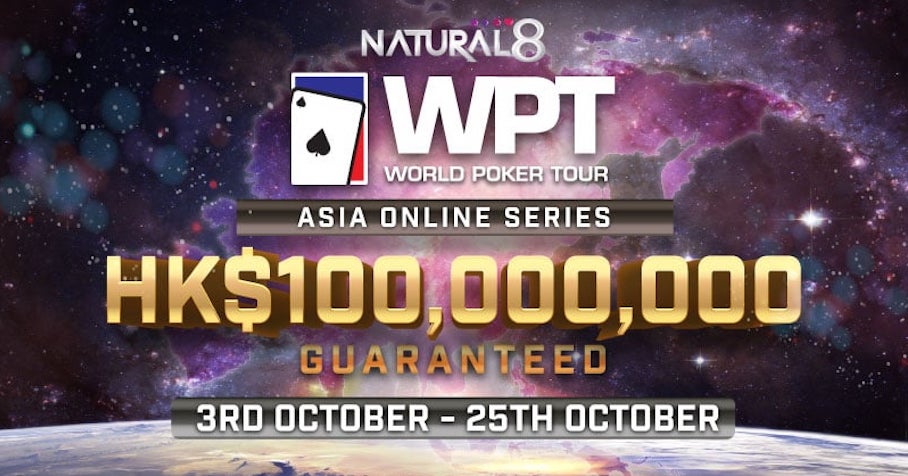 Poker
World Poker Tours Asia online partners with Natural8

by Manthra Koliyer
Posted on 29 Sep, 2020
Asian poker players gear up as one of the most awaited World Poker Tours is about to begin! The WPT glory in partnership with Natural8 has a $100 million HKD in guaranteed prize pools. Natural8 is one of Asia's most popular online gaming platforms that offers a varied number of games. Natural8 is known for the number of satellite events and the major Asian tournaments on their player-friendly platform.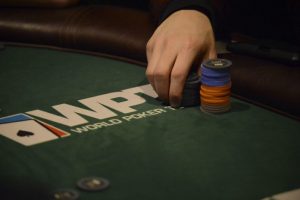 The WPT Asia Online is a 22-event series, beginning from 3 October to 22 October, mainly featuring tournaments which are restricted to players in Asian markets. The series includes various game formats, multiple leaderboards, and the single biggest online poker tournament guarantee in the region's history. The WPT Asia Main Event has a $10 million HKD guarantee with a $10,000 HKD buy-in. There will also be National Championship events for Philippines, Taiwan, Cambodia, Vietnam, Korea, Japan, and Macau.
The buy-in and guarantee for each of these events will be in the host country's currency and the eventual champion of each event also earns a WPT Passport valued at HK$23,000. The event will feature three separate leaderboards, each covering a single week of play. The top 10 players for each country will have their count towards the leaderboards, and the top-performing country will then play in freeroll tournaments with prizes of $50,000 HKD, $50,000 HKD, and $100,000 HKD.
See full schedule here:
| | | | | |
| --- | --- | --- | --- | --- |
| DATE | TIME | EVENT | BUY-IN | GUARANTEED |
| Oct 3 | 20:00 | Event #1: Beat the Pros Bounty | 2,100 HKD | 1,000,000 |
| Oct 3 | 21:00 | Event #2: WPTDeepStacks | 8,000 HKD | 1,500,000 |
| Oct 4 | 20:00 | Event #3: WPT Vietnam Championship | 25,000,000 VND | 5,000,000,000 |
| Oct 4 | 21:00 | Event #4: WPT300 | 300 HKD | 1,000,000 |
| Oct 6 | 20:00 | Event #5: WPT Korea Championship | 1,650,000 KRW | 150,000,000 |
| Oct 8 | 21:00 | Event #6: Short Deck Poker Open | 600 HKD | 100,000 |
| Oct 10 | 20:00 | Event #7: Zodiac Shooting Star Bounty | 1,050 CNY | 388,000 |
| Oct 10 | 21:00 | Event #8: PLO Turbo | 400 HKD | 100,000 |
| Oct 11 | 20:00 | Event #9: WPT Phillipines Championship | 80,000 PHP | 10,000,000 |
| Oct 11 | 21:00 | Event #10: Superstack Classic | 4,000 HKD | 5,000,000 |
| Oct 13 | 20:00 | Event #11: WPT Taiwan Championship | 30,000 TWD | 3,500,000 |
| Oct 15 | 20:00 | Event #12: Six Max Poker Open | 600 HKD | 388,000 |
| Oct 17 | 20:00 | Event #13: Zodiac Golden dragon | 800 CNY | 388,000 |
| Oct 17 | 21:00 | Event #14: PLO Bounty | 525 HKD | 150,000 |
| Oct 18 | 20:00 | Event #15: WPT Cambodia High Roller Championship | 3,500 USD | 350,000 |
| Oct 18 | 21:00 | Event #16: WPT Asia Mini Main Event | 1,000 HKD | 5,000,000 |
| Oct 20 | 20:00 | Event #17: WPT Japan Championship | 30,000 JPY | 7,500,000 |
| Oct 22 | 20:00 | Event #18: Turbo Poker Open | 600 HKD | 250,000 |
| Oct 24 | 20:00 | Event #19: Zodiac White Tiger | 800 CNY | 388,000 |
| Oct 24 | 21:00 | Event #20: PLO Finale | 1,000 HKD | 200,000 |
| Oct 25 | 20:00 | Event #21: WPT Macau Championship | 3,500 HKD | 2,000,000 |
| Oct 25 | 21:00 | Event #22: WPT Asia Main Event | 10,000 HKD | 10,000,000 |
For more updates about the World Poker Tour, keep reading GutshotMagazine.com

Restore Page
---
---
More News
---
Comments