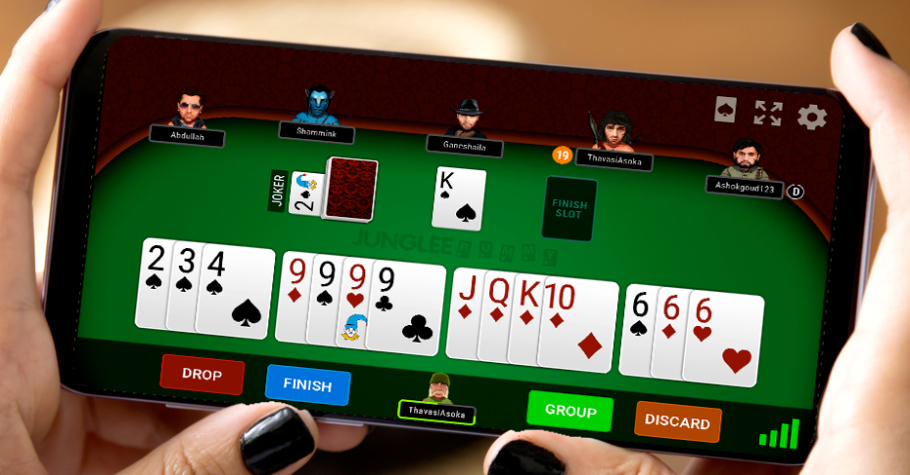 Rummy
5 Effective Tips To Win A 13-Card Rummy Game

by Jochebed Mendes
Posted on 26 May, 2021
13-card rummy is the most popular card game in India. We all have played this game at least once in our lifetime either at family gatherings, weddings or at kitty parties. Another local name for 13-card Rummy is 'Paplu.' Even though the game is popular, the origin of it remains uncertain. Few facts trace its origin back during the 1600's. However, the online version of rummy has brought the game to the forefront in people's lives. 
Rummy is a game based on skill and can certainly be mastered with practice. It is played between 2 to 6 players. Each player must arrange their 13 cards in sequences as well as sets. Usually, one or two standard decks of cards are used with one Joker per deck. 
ALSO READ: It's Pouring Gifts & Prizes On Gully Rummy's Elite, Premium And Superstar Club
Nowadays, online card games have become very popular. Apps like Rummy Circle, Rummy ZingPlay, Rummy 500, Indian Rummy, and many more variants in rummy are easily available online and one can play from the comfort of their home. Here are 5 easy tricks that will help you win a 13-card rummy game:
5 Tricks to win the next 13-card rummy game you play:
1. Keep a close watch on your opponent:
Make sure you observe what your opponent picks and discards from the table. This will give you an idea of the cards they have in their hand. Based on this judgement, you can decide which card to keep or discard. Note that rummy is not all about forming a sequence, but also keeping a watch on your opponent's move. 
2. Keep cards that form a sequence with multiple cards:
Ensure you keep cards that form a sequence with multiple cards. For example, one can use 6 with 4 and 5 of the same suit. Also, one can use the same card with 7 and 8.    
3. All about a Joker card:
A Joker is considered as the most important card in a rummy game, never discard it. Focus on making the most of this card. Adjust the Joker card to a high-value sequence or complete a run with it. Remember that a Joker can't be used in the natural run. 
4. Forming a sequence and discarding a card:
First things first, always arrange your cards properly. That's an important tip to be remembered while playing rummy. Adjust your cards in a way that it becomes easy to decide which cards to keep or discard. Also, do not wait for the one card to complete your run. If there are other cards to help you form a new sequence, then use that opportunity to do so. Note that it's never too late to keep aside your existing cards and form a new sequence. Don't keep a card for too long and specifically the high-value point cards. Always discard the cards that cannot be used. 
5. Dealing with your opponent:
Each time you pick or discard a card, you give out clues to your opponent about your strategy. You can throw a card from your sequence to confuse your opponent. But this trick can backfire on you, so use it wisely. 

---
---
More News
---
Comments