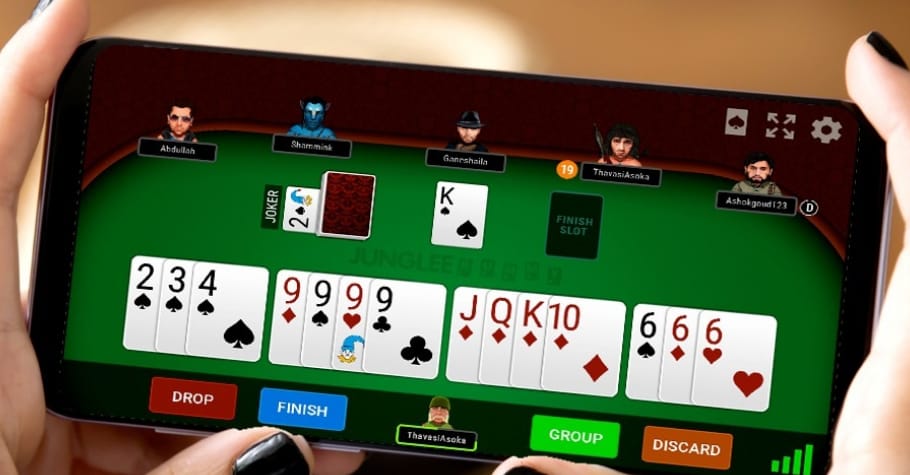 Rummy
An Overview Of The Online Rummy Federation Of India And Dynamic Seal

by Gutshot Editorial
Posted on 22 Dec, 2020
Online rummy has penetrated into all our lives with full speed in the last few years and even more so in the lockdown era. Rummy lovers have the first-hand experience as to the fun this game can add to the everyday boredom. But did you know that behind enabling such a smooth and safe environment to all the online rummy enthusiasts is TORF – The Online Rummy Federation.
It was originally TRF – The Rummy Federation before it rebranded to TORF. This self regulatory body is strictly a not for profit society and the objective is to provide a sustainable and healthy entertainment for the players and the online platform operators thereby allowing best practices in manufacturing secure platforms. TORF is established under the Societies Registration Act. Keeping in view the changing times and scenario, especially rummy's new online avatar, the federation strives to achieve its long term aim to set a common code of conduct, standards, practices, guarantee responsible game play, ensure a fair play environment and best practices for the online rummy industry.
The ultimate goal is to build a responsible industry and protect the interests of players and operators alike. TORF today is the unified voice of the rummy business ensuring its growth in the right direction.
Responsible play forms the most essential principle of TORF.
It is to protect players by allowing the possibility to minimize the indulgence in the game-play beyond their means or for long periods and to any other adverse consequences presented by the game.
• Assists vulnerable players
• Prevents underage players
• Protects data
• Provides secure online payment domain
• Ensures ethical and responsible marketing
TORF Support system
TORF has online rummy operators, industry experts, payment gateways, game enthusiasts, law firms, online skill games operators, technology providers, policy analysts, tax consultants among others as its core stakeholders. Some of the leading online rummy platforms have become TORF's prestigious members – Rummy Circle, Ace2Three are the platinum members. Junglee Rummy, Paytm First Games, Rummy Passion, Play Rummy are its gold members. Becoming members in TORF comes with its own set of perks where you can –
• Define industry standards that are in line with international best practices
• Can benefit from the periodic audits coordinated by TORF
• Get opportunities in branding, industry events and other workshops
• Collaboration opportunities with international Rummy operators
• Participation in policy advocacy
• Access to industry research reports and market trends
Dynamic Seal – the seal of assurance
When the online rummy operators comply with TORF's stringent guidelines, code of conduct and follow its objectives of ensuring a responsible, secure and fair play gaming environment to all the players, they get the Dynamic Seal. The seal is a symbol of assurance that the players can instantly recognize and trust that their interests are protected in that website.
The Dynamic seal embodies the Federation's spirit to keep up with the times and make the industry more transparent and credible as we can clearly see the growing new entrants amongst both the players and operators. The ultimate purpose is to provide a wholesome ethical entertaining gaming experience. So far four online operators have received it – Ace2three, Junglee Rummy, Rummy Circle and Rummy Passion.
This digital certificate is presented to the operators after audit firms conduct an independent and rigorous audit procedure based on some predefined criteria –
• SSL encryption
• Random Number generation
• Strict timelines for withdrawal requests
All these apart from TORF's main objectives
With this we can see the TORF's promise to the players of ensuring a robust gaming ecosystem, with the industry catering to 5.5crore players across the country today. And all these latest changes resulted in the official website receiving a complete brand new revamp. You can visit TORF for more information. Keep reading GutshotMagazine.com for more informative stories on rummy.

---
---
More News
---
Comments