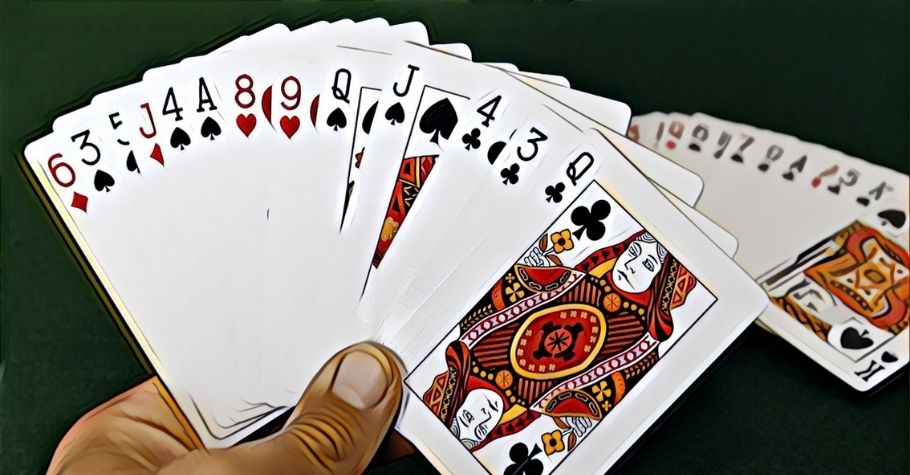 Rummy
Avoid These Mistakes To Be A Pro At Rummy

by Donna Amo
Posted on 30 Mar, 2021
Rummy is a calculative game and one that is loved by many. Online rummy is one of the most popular games in India. The skills required in a game of rummy can be built through constant practice and experiences. But sometimes even the best of the lot can go through a bad run if they are not careful. If you truly want to hone your skills and master this card game, here are some common mistakes you should avoid making.
1. Holding High Cards For Too Long
The best cards may get you the most points, but they could also cost you a lot if you're not careful. If you're unsure about making a set or sequences with high value cards like A, K, Q, or J then don't be afraid to discard them. This is a wise decision especially when playing rummy online so that you don't lose. 
ALSO READ: Lesser Known Facts About Rummy
2. Making Impulsive Decisions
Rummy is no doubt an exciting game that can get anyone pumped up while playing. However, sometimes getting too excited about a certain combination or move can result in making careless decisions. Often when one is hoping to make a really good sequence or set, it's easy to overlook and miscalculate if one is not paying attention to the cards. Always remember to think clearly and not make decisions too quickly.
3.
Playing Like A Machine
In most card games like rummy, the skill is not just in the way you form those sets and sequences, it's also in the way you play the game. When you just play looking at the value of the cards you have, you're not using the plethora of information available to you. Focus on what your opponents are doing and calculate what sets they might be trying to form. All these will help you play the game more effectively and will also help you get better at it.
ALSO READ: How Do You Get Real Money By Playing Rummy?
4. Ignoring The Basic Maths Involved
Like we've mentioned earlier, rummy is a calculative game and there will be mathematics involved in it. No matter how much you disliked maths as a kid, you still need to use some of it in rummy. Being able to calculate probability will help you greatly when playing rummy. You can determine what kind of cards your opponents have. This will assist you in forming a good strategy when playing.
For more interesting tips on how to play rummy, keep reading GutshotMagazine.com. Follow us on Facebook, Instagram, and Telegram.

---
---
More News
---
Comments