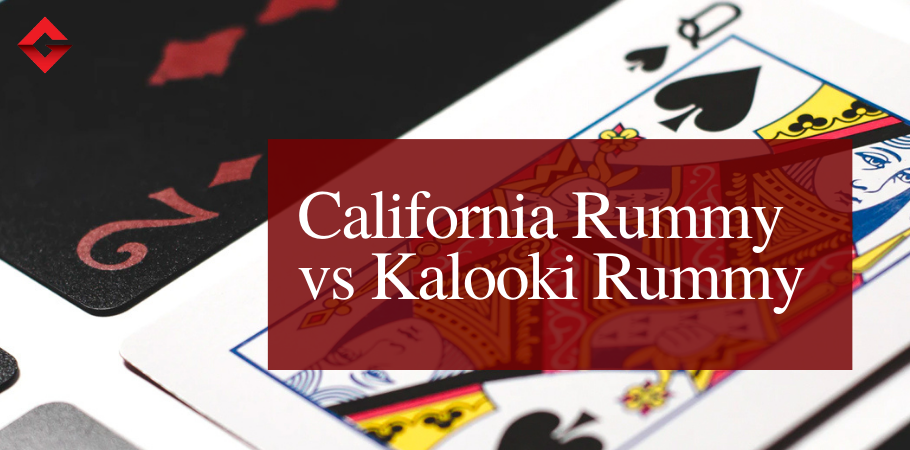 Rummy
California Rummy vs Kalooki Rummy: Differences You MUST Know

by Manthra Koliyer
Posted on 27 Feb, 2021
Playing cards is one of the most popular forms of entertainment. Rummy is played on all occasions and has now become an integral part of our culture. Today, let us take a look at two types of rummy games, which have more or less the same rules like the regular form of rummy. 
California Rummy
California rummy is a card game that is very similar to contract rummy but there are a few differences which sets this game apart. The game is played with a deck of cards, i.e, using 54 standard playing cards, including the joker cards too. The gameplay is such that each game is based on seven hands and the rules for every hand is different. While California rummy has rules for every hand, in Kalooki rummy you have to meld all the cards in your hand. 
In California rummy, the Ace cards are always high cards. One player begins as the dealer for the first hand, and then the players to the left of the dealer continue as dealers in the next hand and so on. After dealing cards, the rest of the cards are placed face down which is referred to as stock. The objective of each hand is to be able to meld cards either in the form of sets or runs. The game progresses till the time a player plays the last card. 
Kalooki Rummy
This card game is also known as Jamaican rummy but it originated in Israel. Kalooki has two versions, one that is played in Europe and the other one played in America. We will be looking at the European version of the game. The objective in Kalooki rummy is to get rid of cards by melding all of them. The game is played using two or more packs of cards mainly depending on the number of players. Every game of Kalooki is played for nine deals while in California rummy, the gameplay goes on till a player lays their last card. 
The player who gets the lowest score at the end of all the deals is considered the winner. Points are allotted to each card. For example, Joker card (50 point), Black Aces (15 points), Red Aces (1 point each), number cards (same points as the face value of cards) and face cards (10 points each). If you are a fan of the usual form of rummy that is played in India, you must surely try your hand at these different types of rummy games too.
ALSO READ: 
To know more about types of rummy, keep reading GutshotMagazine.com. Follow us on Facebook, Instagram, and Telegram.

---
---
More News
---
Comments