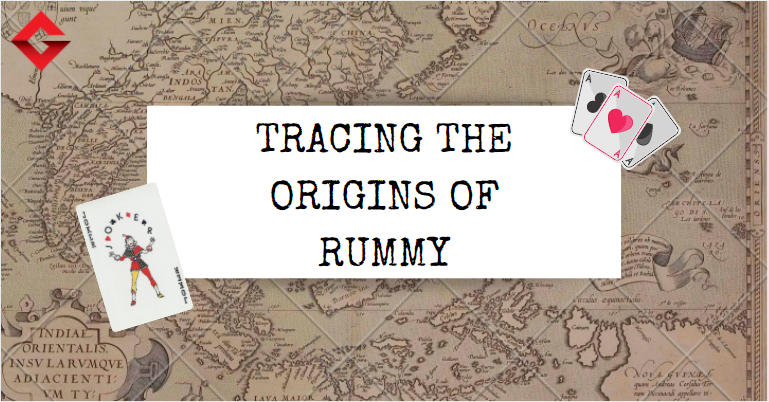 Rummy
Rummy: Tracing The Evolution Of India's Favourite Card Game

by Donna Amo
Posted on 08 Dec, 2020
Rummy is a loved game in many parts of the world and more so in India, with Indian rummy being one of the most played variants. The cultural impact and significance of this beloved card game in India cannot be stated enough. Its popularity in the country could be due to the game's social aspect where a group of friends can easily sit together and play this simple card game. Many have tried to guess the game's origins and there are various theories about it. Let's dive into some of them.
Spanish Origins
One of the most common hypothesis is that rummy originated or evolved from a Spanish game called 'Conquian.' The game may have been introduced in America somewhere around the mid 19th century by Spanish or Mexican peddlers migrating to the continent. It is believed that rummy's popularity picked up from points to the various parts of the world which eventually became the game as we know it today.
Asian Origins
Another theory suggests that rummy originated from a game called 'Mahjong' in China. Mahjong is a tile based Chinese game with a very similar pick and drop style like rummy. It was a popular pass time among the Chinese and many have stated that this could have been the way that rummy was introduced in India. Some theories also suggests that rummy may have a connection to the Japanese game 'Hanafuda.'
Poker Origins
According to John Scarne's theory, rummy could have been an evolved form of Poker. John Scarne was a magician and he stated that rummy may have originated from a poker variant called 'Whiskey Poker' which changed to 'Rum Poker' and finally took the title of rummy.
These three are among the most noted theories of rummy's origin. Even though we may never be able to pin point the game's exact origins, these theories show us that the game has continued to evolve throughout history due to the love people have for it. In India, the 13 card variant is the most popular form and rightly called Indian Rummy. Although many variants of rummy do exists, this variant is synonymous with the one played in India.
Rummy continues to develop and grow in its form. Not just the game but the mode in which it's played is also changing. The game us usually played in a physical setting, the digital world has now given the game a new format which will only further push it's popularity. Many online rummy sites are cropping up in India, with Spartan Rummy, Gully Rummy, and RummyBaazi being some of the best sites to play Indian rummy and other cool variants. If you're only familiar with Indian rummy, these sites are the best places to learn and play the other variants. 
For more similar content, keep reading GutshotMagazine.com.

---
---
More News
---
Comments