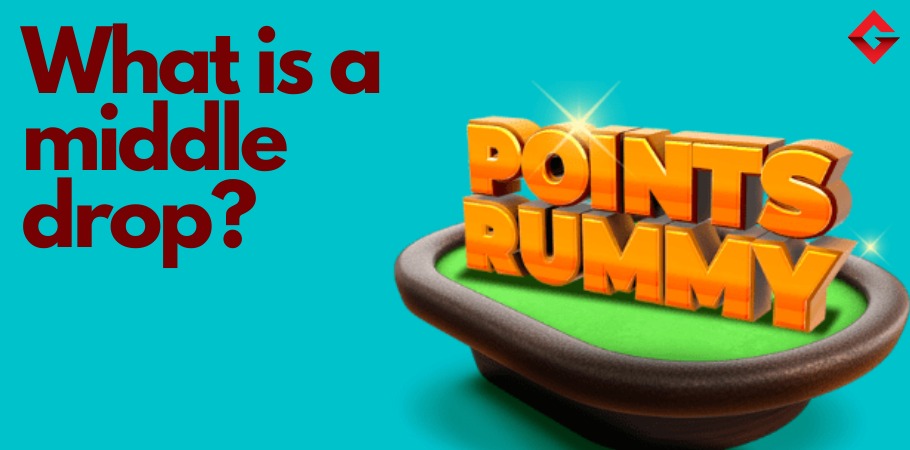 Rummy
What is the middle drop feature in Points Rummy?

by Gutshot Editorial
Posted on 09 Jan, 2021
One of the variants of 13 card rummy is Points Rummy, where players engage in the game for points with pre-decided rupee values. Points rummy is among the fastest and widely played variants of rummy. In points rummy too, just like other rummy variants, players have to form a pure sequence, sequence, and sets. Points rummy also has a drop option which means that players can drop out of the game anytime but points get deducted.
In Points Rummy, winnings are calculated based on: Total points that the opponent earns X Rupee value of points. You need to get a minimum of 80x point value to the table. Firstly, players will only be able to avail of this drop option if they have not picked a card from the open/closed deck in that turn. Here's what players must know about the drop option in points rummy:
First Drop: If a certain player drops from the game in the first turn itself, he/she gets 20 points
Middle Drop: If a player drops from the game in any turn after the first one, he/she gets 40 points.
Full Count: The maximum score any player can get is 80 points.
There is also a special case: If a player misses three consecutive turns, he/she gets dropped automatically from the game. In this special case also, players get a middle drop score.
While dropping out of the game, players must know that it is best to do it in the initial stages of the game itself. This is just one aspect of points rummy. To know more about types of rummy and all of its aspects, keep reading GutshotMagazine.com. Follow us on Facebook, Instagram, and Telegram.

---
---
More News
---
Comments