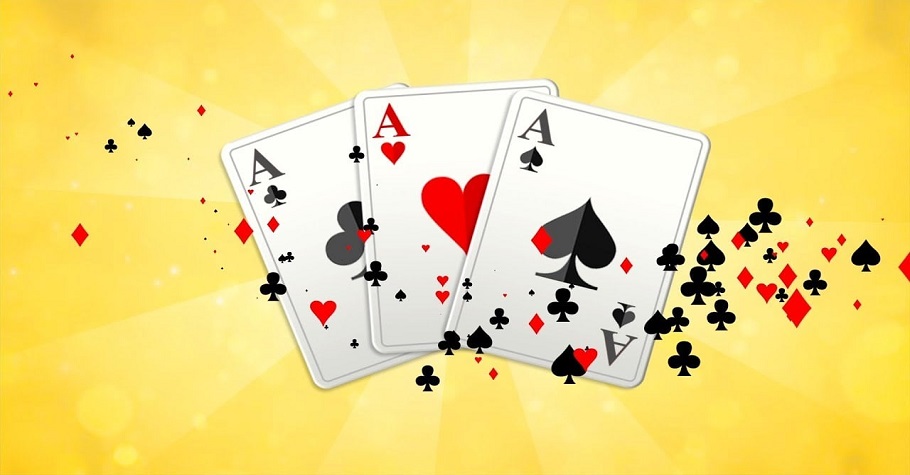 Rummy
Rummy Or Teen Patti – Which One Would You Choose?

by Gutshot Editorial
Posted on 30 Mar, 2021
Card games are just amazing! The most fascinating element of playing cards is that you can set-up shop anywhere. All you need are your folks by your side and you wouldn't even notice the time passing by. Card games during train journeys are the most memorable ones. Every time a new member is added to the group we end-up learning a new game from them. The 13 card game rummy is the king of all, of course. But there is another game called Teen Patti, that has equally captivated people across India. So are you team rummy or team Teen Patti? For those of you who haven't heard of this game, but would like to learn more, you are at the right place.
Essentials
Teen Patti is our very own desi card game. It is a spin-off of the English card game called the three-card brag. Rummy can be played among 2-6 players with one or two standard decks. Only one joker can be used per deck. Each player is dealt 13 cards. Teen Patti can include as many as 10 players. We go big or nothing right! Considering how each player requires only three cards, one deck would suffice to play this desi game. Also this game doesn't include any jokers.
ALSO READ: How Do You Get Real Money By Playing Rummy?
Process
As you are aware, in rummy we have to arrange the cards in sequences and sets in order to be the first to make the declaration. But for Teen Patti one needs to have a strong three-card hand. In order to win, one requires three cards from the same rank. The highest that one can get is three Aces. It is all about matching cards. Think of it as a simplified version of poker. The cards here are dealt anti-clockwise unlike rummy. The players can opt out in case they have been unfortunate to receive a bad deal.
In this game, you can also choose to play as a blind player where one wouldn't be allowed to see the cards. Before the game is even started, each player has to put in his/her stakes in a pot. Once the cards are dealt, i.e. those who can see the cards must wager twice the amount of the existing stakes whereas blind players must wager an amount that is at least equal to the stakes.
The Appeal
It is a fun and fast game favoured most by the youngsters today. This game is played using dummy money only. The bright side is that you are free from any tax issues in this department.
Different kinds of sets in Teen Patti
Trio: Three cards from different suits but of the same rank. Ex: 2♥ – 2♠ – 2♦(it is the lowest). Three aces is the highest trio.
Straight run: Sequential cards like A-2-3, A-Q-K, K-J-Q which belong to the same suit.
Normal run: Sequential cards of different suits. Ex: 4♦-5♠-6♥
Flush: Three random cards. Eg: 2♥- 4♥-K♥. When two or three players have a flush, the highest card wins.
Pair: Two cards be it from any suit, but of the same rank. Eg: 3♣-3♠ and 9♦-9♥. In the event of two players having pairs, the one with the highest card wins.
ALSO READ: Can The Central Government Make Uniform Laws For Rummy?
The game is played continuously until a lone player remains. This will be the end result as each player decides to opt out one after the other. And the winner will get the entire prize pool no matter what their cards are. If there are two players left, both of them have to reveal and compare their cards.
But no matter what, rummy gives a tough fight. It is a game of skill, requires one to apply analytical and decision making to their strategy to succeed in the game. For more such interesting stories, keep reading GutshotMagazine.com. Follow us on Facebook, Instagram, and Telegram.
---
---
More News
---
Comments